We rantafajjar when spring comes.
Written by Annika Olsson / 11 April, 2019
hejsan
Not only are we people who get energy from the spring and want to start cleaning. In the hollows, the birds have a dangerous control with spring cleaning right now.
I myself have made a new discount at the guesthouse. I have been to one of Österlen's best nurseries and provided me with new plants. Lieutenant hearts in a long line will be. Ohhh I love the lieutenant heart!
Often when I lie on my knees and roots around the mill, I meet with small friends. A little salamander that was a little stiff and slow looking.
Of course, both my little dogs wanted to greet the little filuren.
It really is a wonderful time that arouses the desire to "rantafajja", both outside and inside.
Quote of the day:

Angry, fearful and unconscious people want you to understand how strong and amazing they are. Loving, confident and conscious people want you to understand how strong and amazing YOU are.
I hope you all know your own value and how amazing you are all. We all are.
Hug Annika
Hi. Welcome to my blog.
My name is Annika Olsson. I love animals and nature. I live with my husband, our dogs and cats in a wonderful place - Gyllebo in Österlen. I try to enjoy life in all places and gather at those little moments. I love to photograph and tell about big and small in my life, my thoughts from day to day. A lot of nature pictures and photos from my everyday life. One and another wise quotation is often included in my posts. Welcome to me!
Hello.
It was that night when my daughter and I went to Kronovall Castle to eat pizza in the cereal stall. When it turned out that there was closed for the season we drove on. After a little "if and only" in the form of packed eatery, we finally ended up in the best imaginable place…. Kivik harbor kiosk. you can always wear it !!
At the last moment before closing, we ordered our pizza. With the freshly baked delicacy in a cardboard box, we then paddled to the far end of the pier and sat down in the sunset.
So damn good. It's best to eat your pizza with your fingers. Sure it gets a little messy, but it is in this way pizza tastes the best.
When we saturated licked the last scrape from our fingers, we just sat there in the last light of day and enjoyed. So incredibly beautiful!
As we strolled back on the pier, I could see how some people were having a last night dip. The sea lay mirrorless and still.
Away at Buhres people sat outside enjoying themselves. Probably they were partying to some of the delights of the sea. It was a nice evening and a simple pizza on the pier was like pure feast for me.
Quote of the day:

Inside every person you are familiar with is a person you do not know.
A quote that can really be true… in many ways…
Have fun and hug from me.
Annika
Hello.
Wonderful August and wonderful late summer. Yes, it has really been a dramatically beautiful month. Nature has proven itself from its very best side. The weather has been a splash of everything and I have really enjoyed both rain, thunder sun and wind.
A grim diagnosis has been given to my beloved Johnny dog. But still he doesn't seem too bad and I take every minute with him of course.
I thank you for a wonderfully wonderful August and welcome September.
My running statistics stopped at 40 kilometers when a pretty little "cold bag" cooled me a bit. My measure is to never ever run with sore throat! Running eyes and runny nose, then just drive!
Quote of the day:

When the bottom is reached and the feeling of failure is total. Try a little description. Suddenly you can be Miss Successful.
… And everything has gone according to plan, so I managed to get around another girl mile in Stockholm…
Hug on you from me.
Annika
Hello.
It was a beautiful summer evening when my dear husband was far up in the forests of the northern forests. One evening when my daughter and I were thinking of eating this year's traditional pizzas in the cereal stall at Kronovall Castle.
Two of my daughters have spent several summers working there as little castle girls. They have cleaned, bedded, served and enjoyed there in the beautiful castle. It is especially fun for them to come here again every year.
We were quite disappointed when we found out that it was closed in the team. With grumbling stomachs we still strolled around the park for a while and enjoyed all the beautiful things for a while.
We took the opportunity to have a look at the sculpture exhibition that was on display in the park.
I was also quite nostalgic for myself, when I saw that some works of art were created by Kjell Nilsson. Kjell I had as a teacher in Ystad in my youth. Wonderful Kjell Nilsson from Tomelilla. A person I will never forget, who gave us lessons and insights that no textbook can ever convey.
Although all the sculptures were very interesting to look at, we were not immediately saturated in our stomachs. It was just for us to rush out on Österlen in search of some other cozy eatery.
Quote of the day:

When you change your way of looking at things, the things you look at change.
Have a really nice Saturday and Hug from me.
Annika
(which is always all pictures in the post taken by myself, however, my daughter Amanda Henriksson snapped the photos where I myself are, so no self-timer here not ...)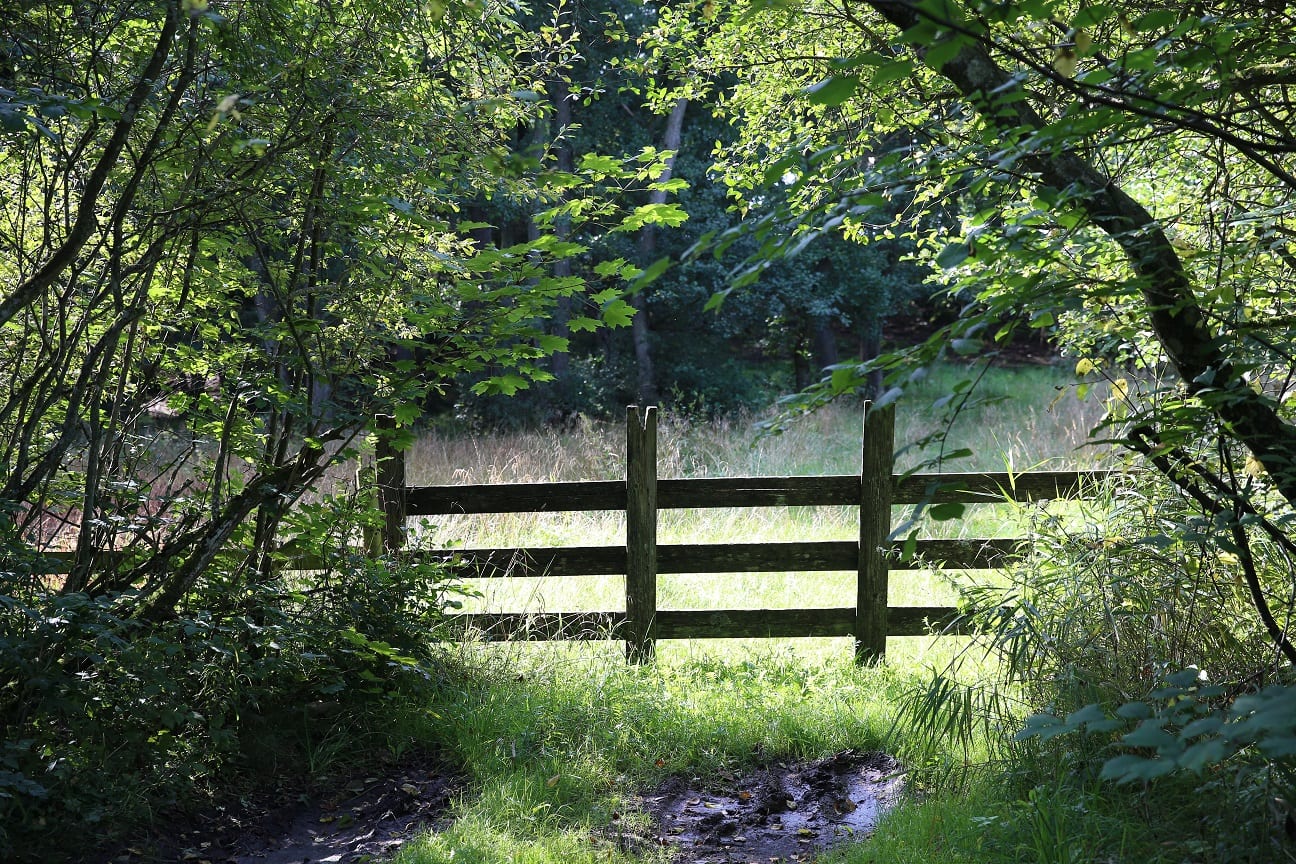 Hello.
I enjoy everything in "Our Lord's Garden".
So in late August, everything has grown full and overgrown.
Nature and plants have prepared themselves for their own survival. Flowers and plants are filled with new small seeds to pop out in the wind to propagate.
The nettles have grown and become long as the rain. Under its leaves hang long strands of new nettle seeds. They are so beautiful I think.
But then there are some species I don't like at all ...
Balsam! Huhhh ... It's an invasive species that comes from the Himalayas. Here in Gyllebo I have only seen that plant in one place before. But this year, single copies pop up a little everywhere. The giant balsamic can grow to be 2,5 meters high and grow at a furious rate with wide spread. In a short period of time it forms a large population similar to a real jungle.
As soon as I see the plant I pull it up with the roots and throw it in the bin for combustible.
Yes, I love almost everything in nature, except for giant balm!
Quote of the day:

Living is so amazing that it leaves little room for other jobs.
And do you see a giant balm, pull it up and prevent it from spreading its seeds until next year.
Hug Annika
Hello.
In my next life I want to be born as a sheep skull…
Now I do not mean any sheep. No!! What I want to be is one of all the Haväng sheep that roam freely in the military's field of training. In complete harmony, they seem to enjoy their lives totally.
Or I want to be a little curious bull calf. Then I could sit down and smell a flower and let the wind brush around and play with my ears.
IF I was a bull calf, I could slowly stray away to a watering hole and quench the thirst on a hot summer day.
Should I be born as a sheep skull or bull calf in my next life, then I hope it will be here in Österlen. So I can hike up the Ravlunda shooting range the days in the end. I hope so…
And if I become a human again in the next life, well then I just have to buy myself a small caravan ...
Quote of the day:

Don't be passive and think you deserve something better. Go ahead and look for something better.
In Österlen you often have more than you deserve ...
Have a good time and hug
Annika
Hello.
Living in a leisure area is the best thing I think.
Here is life and movement in the summer, and quite empty and quiet in the winter. It fits me like the hand in the glove.
In Österlen there are many small cute summer villages. Most are located near the coast of course. But here in Gyllebo I think it's perfect. Here we are close to just about everything. The forest, our little lake and so we have cycling distance to the sea. It can't get any better.
When we moved here to Gyllebo for 20 years ago, here were many plots for sale. Properties that you could buy for a relatively inexpensive money. Then it was not yet poppis to build houses right here. But that has changed a lot over the years, and now there are not many plots left to buy.
Many new cottages and houses have been built here. In all possible styles and designs. It is a very cute and charming little summer village, I must say.
On one of my morning walks, I met some builders who were in full swing with the groundwork for an extension. It is built and fixed extensively everywhere, and it is a very well maintained little summer village.
Someone asked me if it wasn't getting very dark out here in the winter. Of course it will and I think it's wonderful. I love avoiding street lights and being able to light little lights in the windows instead. Or sometimes just put everything down and enjoy the darkness. Nowhere do I feel safer than in the darkness of the Gyllebos Forest.
This is one of my favorite places on earth, of course, and I enjoy every day! Whatever the weather or the season, I love this place.
Quote of the day:

As death you may enjoy death, but as long as I live, I intend to enjoy life.
Hug on you from me.
Annika
Hello.
The lukewarms here at Österlen are quite magical this year.
Stefan and I drove one afternoon to Drakamöllan Nature Reserve to enjoy blooming heather. It is a reserve located a little north of Brösarp, just above Maglehem's ear.
Stefan was terribly cold on this day, and not quite as captivated by the beauty of nature as I was myself. As soon as he got a chance, he gratefully dropped down on a rock and took small rest breaks. Snorting, he announced that he probably had a very high fever actually ...
I was completely taken aback by myself. So, you just see - heather just everywhere, as far as the eye can reach!
Horrified by all the beauty, I whirled around, filmed and perpetuated everything. At the top of a hill you got a wonderful view far out to sea.
On our way back to the car we met many other people who also wanted to enjoy nature's magnificence.
Yes, today it became a real photo bomb here on the blog… but god knows when it will be so beautiful again…
Quote of the day:

Love is not to look each other in the eyes but to look in the same direction.
… Even if one of us had a slightly feverish look… if now 36,8 is counted as any direct fever of course…
Hug Annika
Hello Hello
This year, nature has set all records in "heather blossom" and it would be just as much flowers at the Drakamöllan nature reserve.
Stefan and I set off for one of the northernmost corners of Österlen, in search of flowering heather. There we ended up at the wonderful Drakamöllans Gårdshotell. What a little jewel, in the middle of the beautiful nature.
We totally forgot about everything called heather and wandered around and enjoyed the fantastic farm instead.
A real idyll where I was more than happy to stay for several days.
Then I suddenly remembered why we drove here. We would enjoy the blooming heather.
Slowly we wandered along the marked hiking trail and enjoyed the sunny afternoon. Beautiful heather appeared a bit here and there in the leafy pastures.
-yeah, that was fine, I thought to myself ...
When we reached the sandy hill and swung out on the moor, I realized that the heather I first saw, that was just the beginning. It was a taste of the immense delights that would extend in front of me behind the crest.
Thus! So amazingly beautiful. All this heather deserves his own blog post which you will see another day.
Yes, it was like following a path through the heather straight up into the sky indeed!
Quote of the day:

When you realize how perfect everything is, you will lean your head back and laugh at the sky.
Hello.
Gyllebo is surrounded by large beautiful pastures and pastures. Especially now in late summer it is so nice. There is still beauty here.
It feels like the animals are getting a little more sociable and curious at the autumn edge. At the beginning of the season, they are more blissful and slightly intoxicated by their free lives. Then they have no time for anything but to eat, be friends and ruminate. Much like chewing gum chewing teenagers, who are to liberate themselves and conquer the world. Then, when summer goes to autumn, they have, like, matured a bit and look at life with other, slightly more mature eyes.
It is so beautiful here when the fogs settle like cotton over the grass.
One evening when we were out for an evening stroll, my daughters almost looked like little fairies when they talked to the curious horses and cows.
Being able to live like this, close to animals and nature, I am so very grateful for.
Quote of the day:

I don't ask for the meaning of the bird song and the sunrise on a hazy morning. It's just there and it's beautiful.
Enjoy the season that is right now, it is so very beautiful.
Hug Annika
Hello.
It was a weekend when it was more like autumn than summer here in Österlen. A really extra gray, rainy Saturday in August. Then a star came up and lit up instead. An exuberant, wonderful artist in the form of fantastic Marianne Mörck.
With our friends we started Saturday evening with going out and eating in Simrishamn. The main street was almost completely deserted and empty.
It almost felt like a magic trick that a small town could change so totally in just under two weeks. From full-fledged to desolate and empty. Well, we were here and revived a bit.
Then our trip to Skillinge Theater, which of course lies in Skillinge.
Skillinge Theater is located opposite the wingless little mill, which is surrounded by a wonderful garden.
The old barns that were converted into a charming theater with restaurant, various scenes and wine bar, sweet with life this evening. Everyone was there to experience Marianne Mörck's performance "Extra Everything"! And that was exactly it - just everything you could wish for.
As always, she offered all of herself. Beautiful, radiant and wonderful she stood on the stage together with a large orchestra and a choir from Löderup. She is a fantastic artist and I thoroughly enjoyed this evening at Skillinge Theater. Thank you! ♥
Quote of the day:

People without humor I find it difficult to take seriously.
Those words will be taken by Tage Danielsson once. Probably there is a rubbing truth in them. In every joke there is a little streak of truth, a truth that touches. And Marianne Mörck she touches, while laughing so tears flow!
Hug Annika