"The walk from Nybrostrand to Kivik along sandy beaches, mountain hills and through leafy noble forest. Here are both exciting cultural history and the great nature of nature. "
Then the Swedish Tourist Association's justification sounded when Österlenleden Recently, one of Sweden's twelve signature hiking trails was named, which in addition to being beautiful and landscape typical must contain spectacular nature experiences.
Unsurprisingly for us Easterners and probably something that anyone who has ever walked along this path can sign on. Regardless of the weather and season, a walk along the Österlenleden route is something extra special.
Österlenleden, is actually part of the ski trail, and stretches from Ystad to Andrarum by Haväng and Andrarum further south down to Ystad again. The trail is just over 19 miles long, consists of 14 stages and also contains the smaller roundabout Österlencirkel that begins and ends at Torparebron outside Brösarp.
However, the Österlenleden route is not the only Eastern route. Around Brösarp there are several other leads, for example Yellow members, and newly opened Blåvingeleden at the Drakamöllan. At Smedstorp you have the local Gårdlösa trail that goes past several exciting places and stretches through list Room nature reserve.
Do you want to go to Österlenleden?
Here are three different hiking suggestions:
1. ÖSTERLEN CIRCLE
For those who want to hike on crowded paths, through deep forests and past solitary villages. You start north Brösarp, passing lilac changing heaths by Drakamöllan and Äskebjär before continuing into the forest through Hörröd, Rebbetuaröd and Agusa. At Andrarum you follow Verkeån back.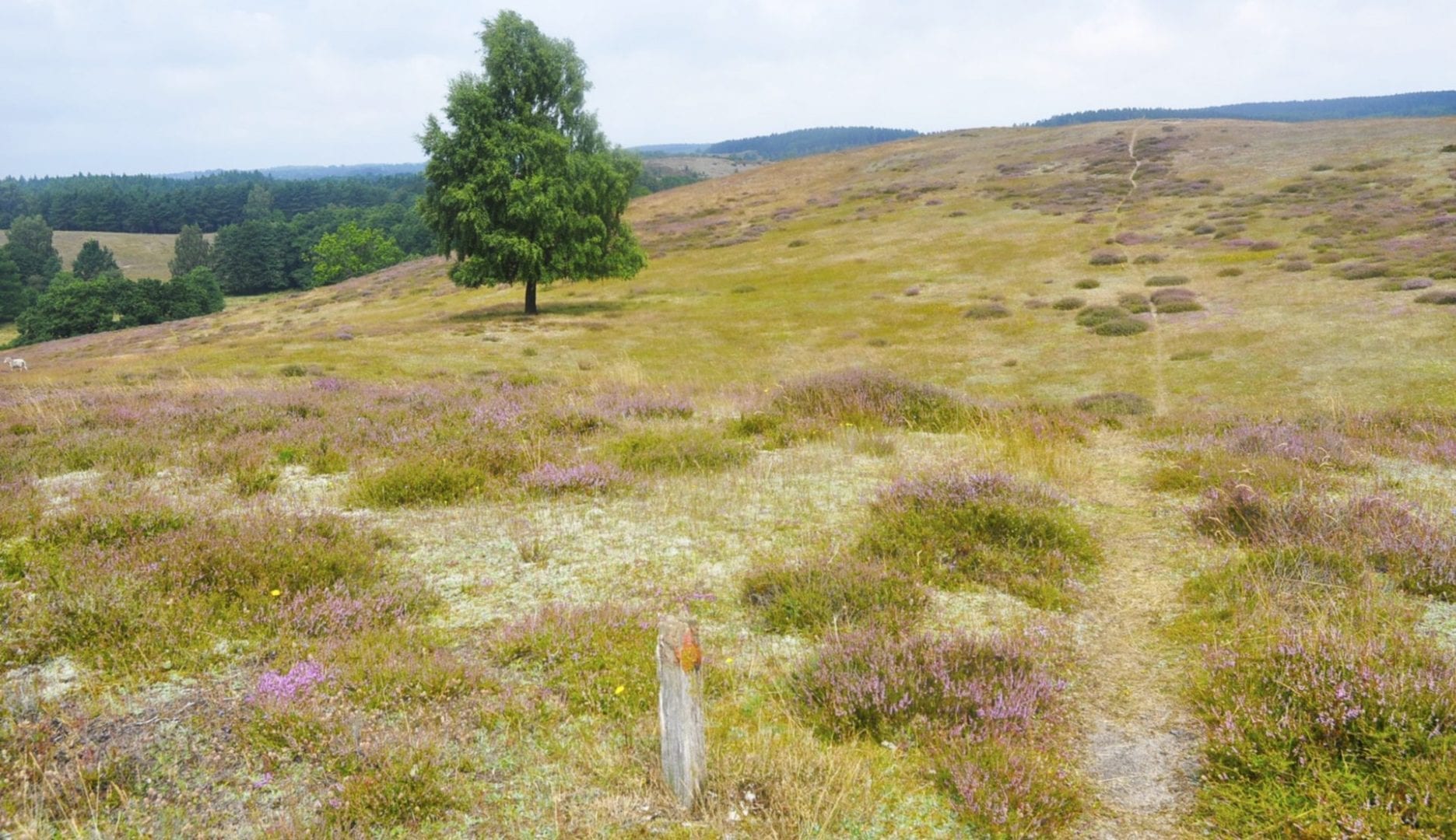 2. BEAUTIFUL HIKING
If you want to make a beach-close walk along the white sand beaches, you start for example at Kåseberga and head north past Löderup's beach bath, Hagestad and Sandhammaren's nature reserve, Mälarhusen and Borrby beach bath. The bathing possibilities are many, while many ships have gone in quack among the moving sand terns.
3. CULTURE HISTORICAL HIKING
Do you know for a more cultural-historical tour you start at Stenshuvud and walk north towards Haväng. Here you pass the ancient castle up on the mountain, the Kiviksgraven and Ängakåsen, Piratenstatyn and the market field, the site of the mythical iron age place Maletofta, and finish at Havängsdösen at Verkeån's outlet.
Facts / Skåneleden
First steps on Skåneleden inaugurated in November 1978 and today consists of around 125 mil divided into five parts:
SL 1 Coast-to-Coast Trail
SL 2 North to South
SL3 Ås-till-åsleden
SL4 Österlenleden
SL 5 Öresundsleden
Around Skåne there are camp sites with windshields, fireplaces and firewood - all for free.
Facts / Caroline Alesmark
Freelance journalist and author, has among other things published "Österlen - excursions, experiences and new discoveries" together with Peter Carlsson, "Cycling in Skåne" and "Vandra Skåneleden" with Kenneth Joelsson, "Gåtfulla Skåne" with Polgara Järnefelt and "Trollskog och älvdans in Skåne - walking to enigmatic places "and" Barnens Skåneguide ".
Comes with a guidebook on day hikes in Scania in the spring of 2021
Sitting in the editorial office for an imaginary trilogy about Simrishamn's history, the first part will come in 2021
Raised in Rörum and returned home since 2019