The stone kingdom at the little lighthouse.
Written by Annika Olsson / 19 October, 2019
Hello.
One morning when Stefan and I were at the sea and wandered, we took the opportunity to take the road away to the cute little lighthouse located in Stenshuvud National Park.
The road there is quite rocky and a little tricky, especially if you, like Stefan, have a steel operated foot. I usually point out that it is excellent training for the wrists. At least I think so ... and then it becomes so much more fun when he is with ...
He usually tells a dangerous bunch of funny stories from here and so he has bizarre names in the various places, names that are sometimes not at all appropriate to print like this in public.
We went further south from the lighthouse and then arrived at the place called the Giant's Gate.
Here stand two large stone pillars and look out over the Gulf of Hanö. It is said that this is where the giant Sten has his residence. If sailors would accidentally peek in here through the gate, they would later lose in the bay ... yes, that's perfectly true ...
In any case, I think this is where the Stenshuvudgubben is depicted.
In the 1800 century stone was cut here by the slope of the mountain. Down on the rocky beach you can see the remains of an old smithy.
Some hand-carved stones remain and are reminiscent of old times. Although Stefan found a special stone formed by nature itself. A stone that walked in the sign of love.
On the way back we chose another route to hike. A little easier to reach and so incredibly beautiful.
We walked in the meadow with those special trees. Those that are so beautiful and touching in some way.
Quote of the day:

Strong people do NOT push others down, they lift them up.
Have a nice Saturday and hug from me.
Annika
Hi. Welcome to my blog.
My name is Annika Olsson. I love animals and nature. I live with my husband, our dogs and cats in a wonderful place - Gyllebo in Österlen. I try to enjoy life in all places and gather at those little moments. I love to photograph and tell about big and small in my life, my thoughts from day to day. A lot of nature pictures and photos from my everyday life. One and another wise quotation is often included in my posts. Welcome to me!
Hello.
It's September and the summer is starting to slow down in the fall. This means that finally I and the dogs can go to the beach together again.
It is so wonderful to take a morning or evening stroll with the wind swirling around your ears and the sound of scales.
To slowly roam on a deserted beach and just enjoy it, it likes both me and my four-foot gang.
In the magazine I could read that a whole lot of garbage has been collected after the summer visitors, on just this nasty little beach strip. I can't understand ... Who forgets to take the garbage home? Feel the bubble so bad.
Even at Gyllebobadet it has been sad with all the garbage this summer. It's really boring.
We should all think a little less about what rights we have and instead focus on our obligations.
Quote of the day:

You have no obligation to be everyone else at all times. Stop and do what's best for you too.
Fixed the obligation to show consideration, you always have it. Some would need to be reminded of that ... a little more hard-hitting, I think!
Hug Annika
Hello Hello.
Like last year, I have planted sunflower seeds and planted the common little plants in my garden.
Last year, I thought they broke all records. They became so tall and cabbage-grown. But this year, they have probably set a record again and become even higher and stronger.
Even from the red, chinky "Chinese sunflowers", I managed to get the seeds from last year. Now they also bloom so proud and beautiful.
It has probably been a really favorable year for the vegetation in Österlen. In my garden it has bloomed like never before.
It is a bit like the garden year now intends to end with a real color festival.
I love those late summer flowers that bravely remain like the captain of a sinking ship. Naturally, they resist autumn storms, rain and debris. Not until the frost comes are they ready to give up.
Quote of the day:

Doubt kills more dreams than failure will ever do.
Hug on you from me.
Annika
Hello.
Here in Gyllebo there are plenty of wildlife. Of course, with the forest on the knot, it is not that strange.
The deer here are almost as if they were tame and it is with a kind of hate love I see them chewing on bushes and plants in the garden.
But here are also other animals that are not always so fun to live with.
It was my neighbors who had got a whole unwanted family right at their land border. Of course, I wanted to help evacuate the uninvited guests.
What I caught in the trap was no fox at all. No, it was the gentleman of the forest - Mr. Grävling. Of course, the badger took the opportunity to go into the trap when my husband was away, so it became my job to find a new place for the lovely little animal.
Far away he went to one of the most beautiful forests in Österlen. Exactly, may be my own little secret ...
At a proper distance, I asked myself when he would be leaving in his new home. You never know, those where badgers can actually be violently cursed if they want badly.
But he quietly vented out of the box and disappeared into the bush. The only thing left of him was a terrible odor in my car. In fact, much worse than Johnny's.
When I turned back into my driveway in Gyllebo again, the little deer still remained unmoved and mumbled in the garden. Insanely, I thought to myself that I might build a little bigger trap for those deer too ...
Though no, I actually can't cope with smuggling animals like this and all over Österlen.
Quote of the day:

To be able to handle others, one must be able to handle oneself. When you can, you will realize that others no longer need to be handled.
Hello.
At this time of late summer, it is usually so wonderfully beautiful mornings.
Such dreamy sunny, humid foggy and wonderfully wonderful.
One morning when I was picking up my daughter from her night job, Österlen was still asleep. Not a man was more awake than me, my daughter and maybe the newspaper messenger.
In silence we drove back home to Gyllebo. My daughter to crawl into her bed and finally get to sleep. I like to lace up my boots and take a round in the woods.
Thank you Österlen for another wonderful day!
Quote of the day:

Sure it's funny when someone's laugh is more fun than the joke.
She, my daughter, she has a wonderful laugh that I love. Some people have it. Everyone really, as long as it's not ridiculous. More genuine laughter to the people thank you!
Hug Annika
Hello.
Here in Österlen there are several small cute cinemas. In Tomelilla there is Rio Bio. But also in Kivik and Borrby there are small cute cinemas.
Here in Gyllebo we also proudly boast our own cinema. A wonderfully charming little cinema. People's cinema, Gylleboverket, which is where there used to be a well-known demolition company.
One late summer evening I had booked tickets for myself and my family to go and see a movie at our own Gyllebobiograf.
When the day came, it turned out to be an unusually hot and hot summer day. I spent my morning on the beach.
On my way down to the beach, I enjoyed the cute little houses in Knäbäck's summer village. Since I've been there with friends one night, I always have to take that road down to the beach instead. It is so beautiful there.
All the houses are different and unique and so charming.
As the day went on, the beach was filled with people bathing.
Myself, I soon felt satisfied and rushed home in the afternoon.
Then came the evening and it was time for cinema. My family had suddenly had completely different plans, so I had to go there alone.
Going to the cinema myself is absolutely nothing that I have problems with. You should still be quiet and watch movies.
Here at Gylleboverket it is so cozy. You gather for a while outside, drink coffee and eat homemade. Perhaps this is Sweden's most charming little cinema?
The movie then? Well, I saw "The Escape from the GDR". A true story about two families trying to escape from East to West Germany in a homemade hot air balloon. So fantastic movie. And true! See it, if you have the opportunity, and prepare for excitement.
Quote of the day:

That a little on someone is my decision. To prove that I am right is the other person's decision.
Have a nice day. And if anyone is in the cinema in Gyllebo, the film will be shown here for ten weeks to about. Googla at Gylleboverket.
Hello.
It was that night when my daughter and I went to Kronovall Castle to eat pizza in the cereal stall. When it turned out that there was closed for the season we drove on. After a little "if and only" in the form of packed eatery, we finally ended up in the best imaginable place…. Kivik harbor kiosk. you can always wear it !!
At the last moment before closing, we ordered our pizza. With the freshly baked delicacy in a cardboard box, we then paddled to the far end of the pier and sat down in the sunset.
So damn good. It's best to eat your pizza with your fingers. Sure it gets a little messy, but it is in this way pizza tastes the best.
When we saturated licked the last scrape from our fingers, we just sat there in the last light of day and enjoyed. So incredibly beautiful!
As we strolled back on the pier, I could see how some people were having a last night dip. The sea lay mirrorless and still.
Away at Buhres people sat outside enjoying themselves. Probably they were partying to some of the delights of the sea. It was a nice evening and a simple pizza on the pier was like pure feast for me.
Quote of the day:

Inside every person you are familiar with is a person you do not know.
A quote that can really be true… in many ways…
Have fun and hug from me.
Annika
Hello.
Wonderful August and wonderful late summer. Yes, it has really been a dramatically beautiful month. Nature has proven itself from its very best side. The weather has been a splash of everything and I have really enjoyed both rain, thunder sun and wind.
A grim diagnosis has been given to my beloved Johnny dog. But still he doesn't seem too bad and I take every minute with him of course.
I thank you for a wonderfully wonderful August and welcome September.
My running statistics stopped at 40 kilometers when a pretty little "cold bag" cooled me a bit. My measure is to never ever run with sore throat! Running eyes and runny nose, then just drive!
Quote of the day:

When the bottom is reached and the feeling of failure is total. Try a little description. Suddenly you can be Miss Successful.
… And everything has gone according to plan, so I managed to get around another girl mile in Stockholm…
Hug on you from me.
Annika
Hello.
It was a beautiful summer evening when my dear husband was far up in the forests of the northern forests. One evening when my daughter and I were thinking of eating this year's traditional pizzas in the cereal stall at Kronovall Castle.
Two of my daughters have spent several summers working there as little castle girls. They have cleaned, bedded, served and enjoyed there in the beautiful castle. It is especially fun for them to come here again every year.
We were quite disappointed when we found out that it was closed in the team. With grumbling stomachs we still strolled around the park for a while and enjoyed all the beautiful things for a while.
We took the opportunity to have a look at the sculpture exhibition that was on display in the park.
I was also quite nostalgic for myself, when I saw that some works of art were created by Kjell Nilsson. Kjell I had as a teacher in Ystad in my youth. Wonderful Kjell Nilsson from Tomelilla. A person I will never forget, who gave us lessons and insights that no textbook can ever convey.
Although all the sculptures were very interesting to look at, we were not immediately saturated in our stomachs. It was just for us to rush out on Österlen in search of some other cozy eatery.
Quote of the day:

When you change your way of looking at things, the things you look at change.
Have a really nice Saturday and Hug from me.
Annika
(which is always all pictures in the post taken by myself, however, my daughter Amanda Henriksson snapped the photos where I myself are, so no self-timer here not ...)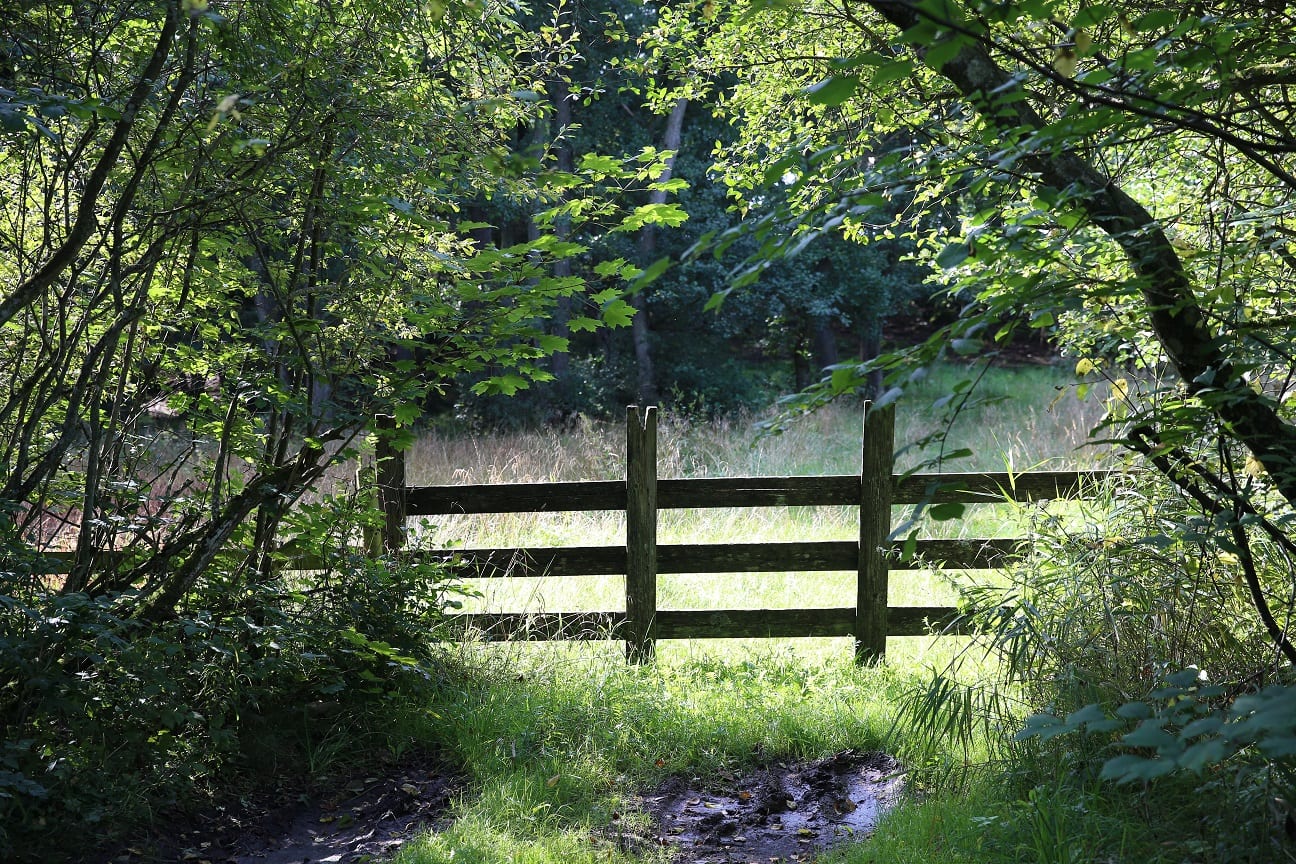 Hello.
I enjoy everything in "Our Lord's Garden".
So in late August, everything has grown full and overgrown.
Nature and plants have prepared themselves for their own survival. Flowers and plants are filled with new small seeds to pop out in the wind to propagate.
The nettles have grown and become long as the rain. Under its leaves hang long strands of new nettle seeds. They are so beautiful I think.
But then there are some species I don't like at all ...
Balsam! Huhhh ... It's an invasive species that comes from the Himalayas. Here in Gyllebo I have only seen that plant in one place before. But this year, single copies pop up a little everywhere. The giant balsamic can grow to be 2,5 meters high and grow at a furious rate with wide spread. In a short period of time it forms a large population similar to a real jungle.
As soon as I see the plant I pull it up with the roots and throw it in the bin for combustible.
Yes, I love almost everything in nature, except for giant balm!
Quote of the day:

Living is so amazing that it leaves little room for other jobs.
And do you see a giant balm, pull it up and prevent it from spreading its seeds until next year.
Hug Annika
Hello.
In my next life I want to be born as a sheep skull…
Now I do not mean any sheep. No!! What I want to be is one of all the Haväng sheep that roam freely in the military's field of training. In complete harmony, they seem to enjoy their lives totally.
Or I want to be a little curious bull calf. Then I could sit down and smell a flower and let the wind brush around and play with my ears.
IF I was a bull calf, I could slowly stray away to a watering hole and quench the thirst on a hot summer day.
Should I be born as a sheep skull or bull calf in my next life, then I hope it will be here in Österlen. So I can hike up the Ravlunda shooting range the days in the end. I hope so…
And if I become a human again in the next life, well then I just have to buy myself a small caravan ...
Quote of the day:

Don't be passive and think you deserve something better. Go ahead and look for something better.
In Österlen you often have more than you deserve ...
Have a good time and hug
Annika